The world of IP protection is full of surprises. And no, this time we don't mean the unpleasant surprise of running into fraudulent versions of your own products on Amazon. In fact, we're quite sure the following news will make you smile, or at least raise your eyebrows.
Stolen smileys
Over the course of the summer, hundreds of German online vendors have received a cease and desist order from a court based in Florida. The official letter explained that the recipients, mostly Etsy and eBay sellers, have infringed on the IP rights of The Smiley Company by using smileys on their products, and warned them to refrain from doing so.
Most people don't think twice before using a smiley. Which is completely fine, as long as you're not using it with a commercial purpose. Because, believe it or not, smileys are the IP-protected property of The Smiley Company.
The original smiley face was designed by a French journalist in the early 1970s. Currently based in London, UK, the company now owns the rights to the smiley face in over 100 countries.
That doesn't mean you can't ever use a smiley on your products. In fact, several well-known brands including Dr Martens and Tommy Jeans are collaborating with The Smiley Company and produce various items in categories like fashion, homeware, accessories and even food and beverages. However, these collaborations are all regulated by contracts between the parties.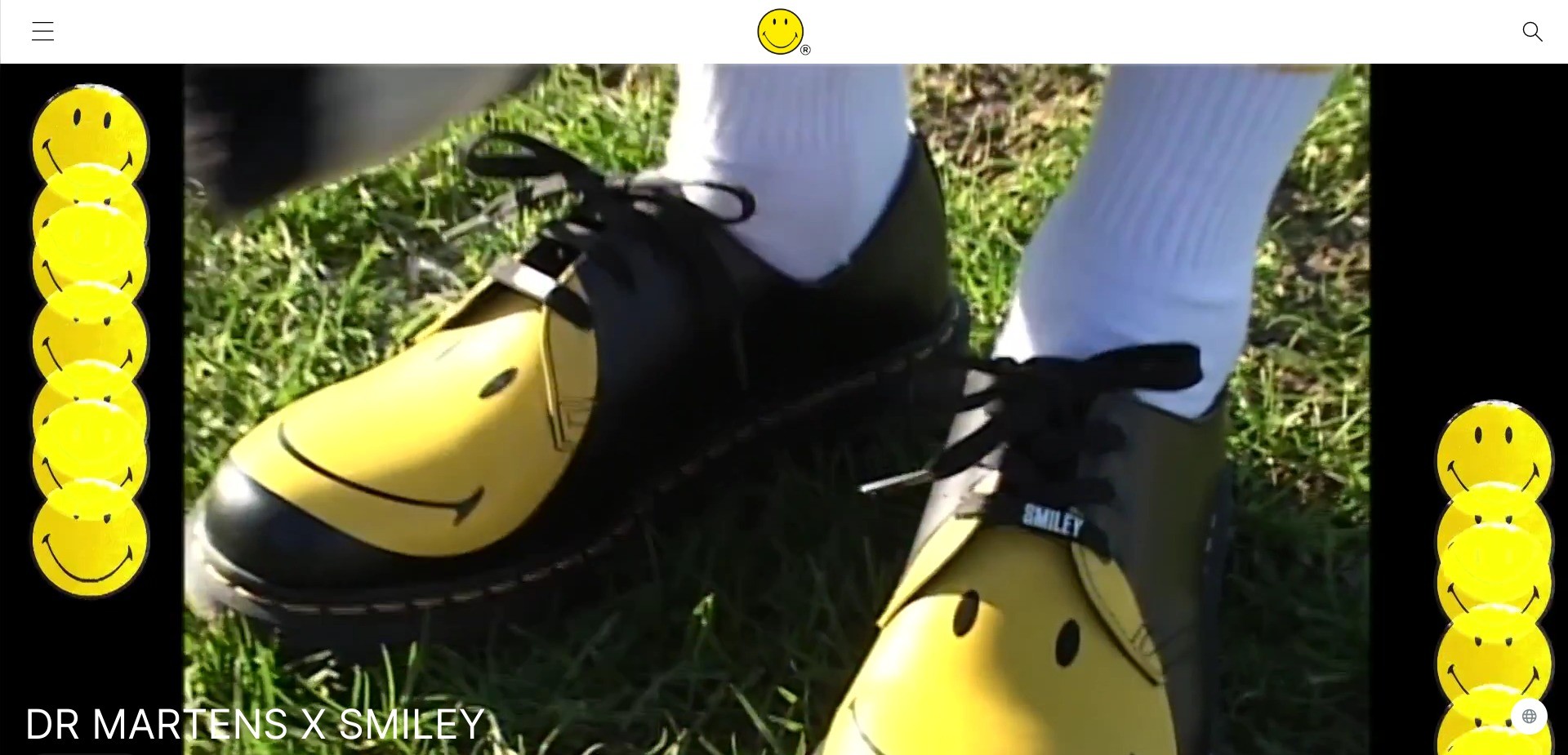 Screenshot of smiley.com displaying a still image from a Dr Martens X Smiley commercial
The Smiley Company is not new to court cases in Germany. In the past, the company has filed several claims with German courts due to various instances of trademark infringement. This time, experts believe the company turned to a US court because of the convenience of class action lawsuits, which can make the process easier and faster for The Smiley Company.
In the era of email and SMS fraud, recipients may wonder if the letter they got is authentic and whether ignoring it would be the best option. Well, since The Smiley Company is known for filing lawsuits and IP infringements are no laughing matter, it's best for sellers to be on the safe side and remove any product listings featuring somebody else's IP-protected property.
Unless they have a valid contract for it, that is.
Protecting apples
The well-known image of Apple Inc, the silhouette of a bitten-into apple, is already protected by IP law. However, the company wants to broaden its imagery and applied to trademark the black and white image of a Granny Smith apple in Switzerland.
While several countries, including Japan, Israel and the EU have already approved the company's trademark application, Switzerland held its ground until now. The Swiss Federal Institute of IP (IGE) has initially denied the request, claiming that the general image of an apple is in the public domain and can't be copyrighted.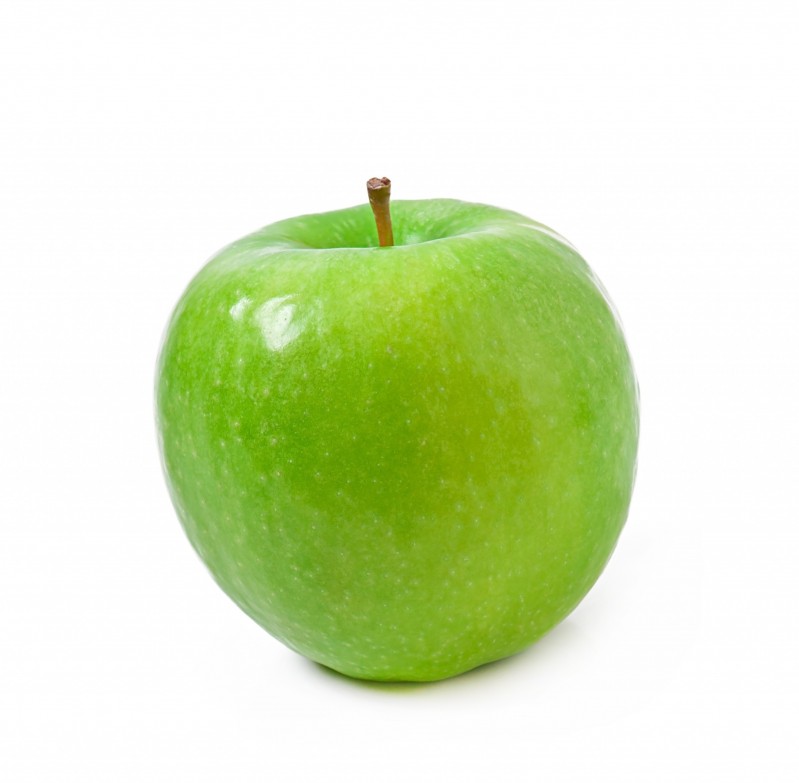 Image of a Granny Smith apple
However, Apple brought the matter to court, arguing that they wanted to trademark an artistic depiction of an apple and not an image of the actual fruit. This summer, the Swiss Federal Administrative Court ruled in favour of the company, allowing it to use the chosen image on sound and video recordings as well as movies. The reasoning behind this is that the image of an apple in these environments is not usual and thus would not confuse consumers. However, when it comes to environments where an apple may be expected to appear, for example in a farming magazine or a supermarket brochure, Apple won't enjoy any IP protection of the image.
The story may not be over, as IGE still has the right to contest the ruling.
Conclusion
IP rights are immensely valuable for a brand's image and reputation. No wonder that companies are willing to fight tooth and nail for the exclusive rights to use a logo, brand name or image.
Unfortunately, this fight doesn't end when you finally manage to trademark your creations. In fact, it only just began. Counterfeiters, fraudsters, and traders simply unaware of your IP rights will try to use your trademarks for financial gain.
Don't let them steal your revenue and tarnish your reputation. Contact globaleyez and let's set up a comprehensive online brand protection programme for you!