2023 is off to a rocky start. The tail end of the COVID-19 pandemic still takes its toll on the global economy, not to mention the significant impact caused by the war in Ukraine and the resulting energy crisis.
Nevertheless, e-Commerce is still on the rise: online sales worldwide have reached a value of $5,717 billion and are projected to grow to $8,148 by 2026. Such a vast and growing market has serious opportunities as well as significant threats for businesses and brands anywhere in the world.
To help you navigate the rapidly evolving world of e-Commerce in 2023, our brand protection experts have taken a look at the new year's hottest trends in the industry and share their thoughts with brands.
1. Smooth payment processes
Let's start right at the end where it all comes together: payment options. Even the most determined customers can abandon their cart if they face a complicated and/or untrustworthy checkout procedure. In fact, 40% of all shopping cart abandonments are somehow connected to payments (e.g. too complicated checkout procedure, not enough payment methods or declined credit cards).
To reduce bounce rates and cart abandonment, consider featuring a variety of reputable and popular payment options in your webshop. If you're unsure which ones to include, take a look at what your target market prefers, or what your competitors are offering.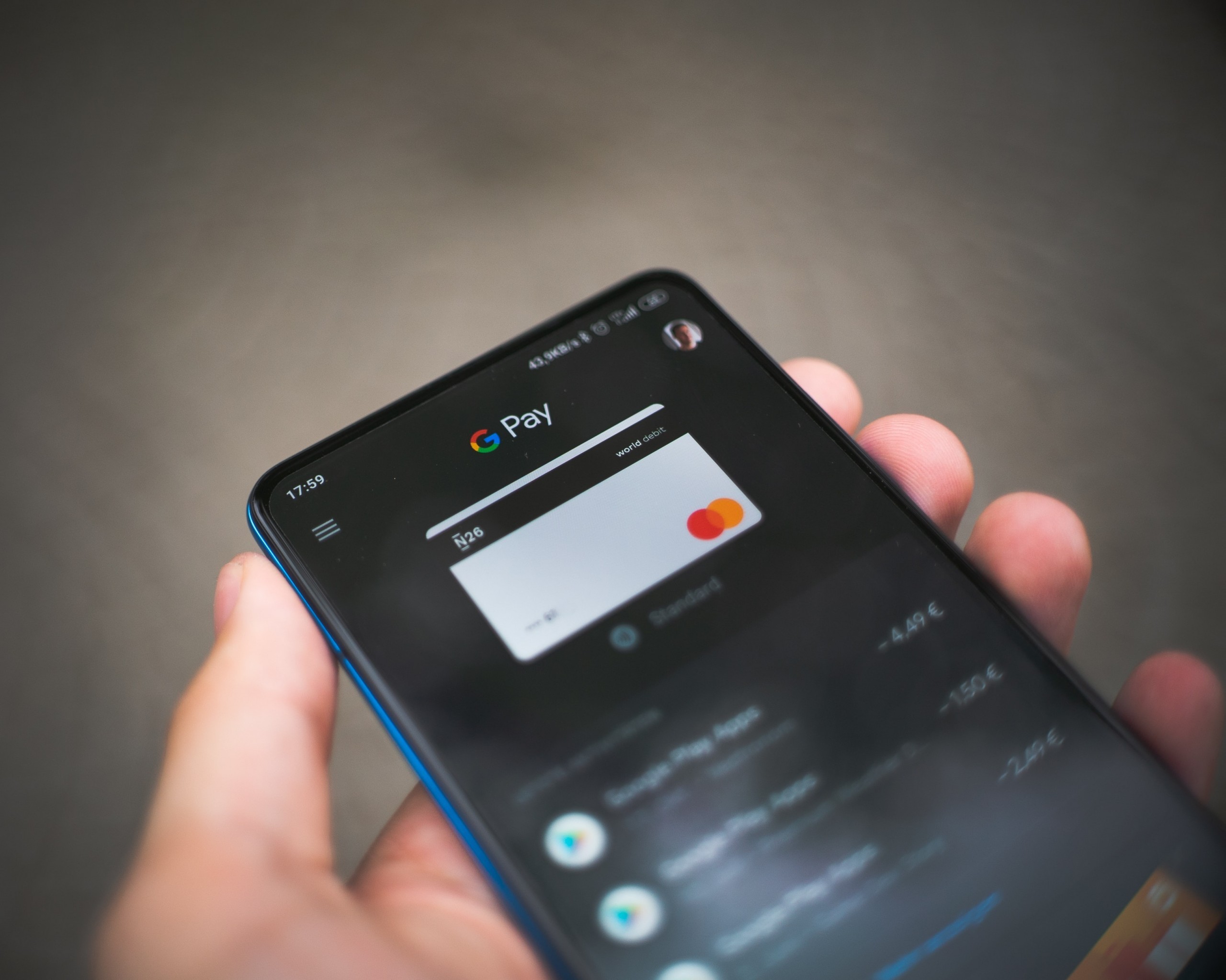 A person using their digital wallet
For example, 21% of German consumers prefer using PayPal or something similar when shopping online. Digital wallets, including Apple and Google Pay are also on the rise and are predicted to be used in 53% of e-Commerce transactions by 2025. (Currently that figure sits at 49%, while credit card usage in the same area will shrink from the current 21% to 19%.)
" Felix's take on the issue of payments
The rising demand for reputable payment options benefits consumers and brands alike. While consumers can rest assured that their sensitive financial data is in good hands, mainstream payment providers also act as a vital source of information for online brand protection purposes.
2. Social responsibility and sustainability
The effects of climate change are visible to everyone, which is why sustainability has been a growing factor in the purchase decisions of consumers. According to a recent study, over 58% of consumers are willing to spend more on a product if it was sustainably produced.
Brands who buy into this wave of green consumerism are likely to experience a boost in popularity. But even more than that, as we've found out after developing a strategy with a client, reducing waste and opting for a circular production system can save your brand significant amounts of time and money.
Find out how the circular economy can help your brand and the environment
" Oliver's take on social responsibility and sustainability
3. Omnichannel commerce via marketplaces
Just like on a traditional physical marketplace, buyers like to compare prices and quality online as well. Consequently, a study found that 75% of shoppers use multiple channels to gather information and compare deals before committing to a purchase.
A couple of years ago, thanks to service providers like Shopify, we saw a trend of emerging new webshops challenging the dominance of marketplaces in e-Commerce. While having your own webshop certainly has its advantages, don't forget that marketplaces still play a vital role for potential buyers.
Today, 46.7 % of customer journeys start on a marketplace like Amazon, eBay or Etsy. They then progress towards social media, a brand's own website, another marketplace or various internet fora providing information like customer reviews on the product. Some consumers even visit a physical store to get a feel of the product before buying it.
This means that the more locations a potential customer can meet your product, the higher the chances are of them actually making a purchase. However, make sure to only appear on marketplaces and webshops in line with your brand's reputation.
But choosing the right markets and marketplaces is not always as straightforward as it seems, especially if you're thinking about entering a foreign market.
Discover the 16 top European markets for cross-border commerce
Luckily, our marketplace monitoring service can assist you there. Besides checking for listings that infringe on your IP rights, we can do in-depth research for you regarding competition and similar products in an unfamiliar market. With over 150 marketplaces covered, we can present your brand with viable options and strategies before entering a new market(place).
" Marija's take on omnichannel commerce and marketplaces
4. Omnichannel commerce via social media
With the rise of social commerce, social media platforms like Facebook, Instagram and YouTube have become inevitable players in e-Commerce. Using these platforms as sales channels as well as sources of information, marketing and even community building spaces can be very advantageous for your brand.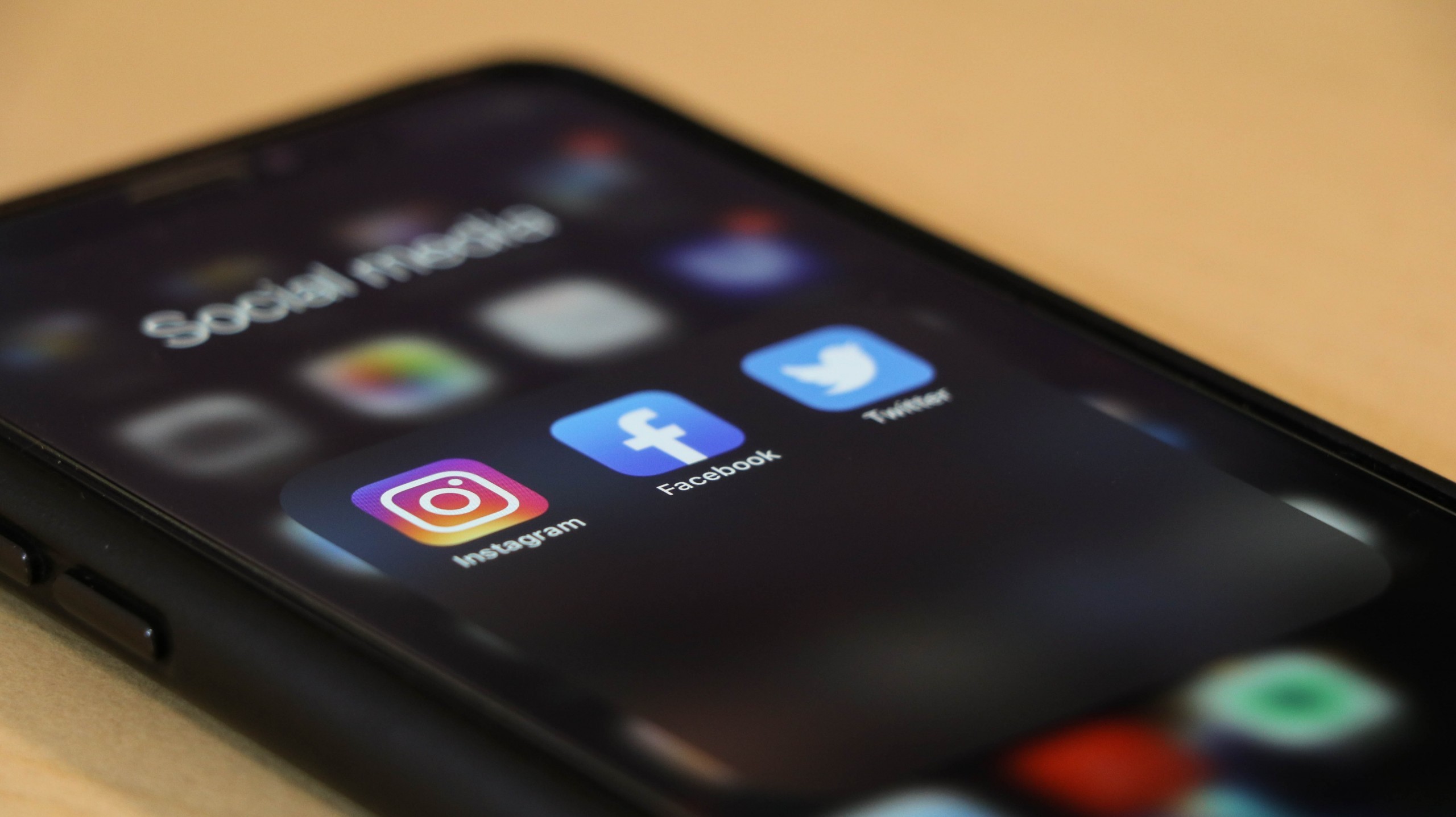 Social media apps on a smartphone
20% of all e-Commerce sales originates in social commerce, and is predicted to generate ca. $30.73 billion in sales in 2023. These numbers speak for themselves, however, social media even has the power to shorten your customers' shopping journey.
No wonder: visually pleasing images and an extremely convenient shopping flow guide your customers from discovery through desire to purchase in a significantly shorter time than other e-Commerce platforms.
It's easy to use for brands as well: social media has always been a convenient place for marketing, and now with the addition of buy buttons on many platforms, your customers can start and finish their shopping journeys without ever leaving the platform.
Related topics
We've spent a considerable time examining social commerce on our blog. Check out our favourite topics!
eBay and Snapchat work together in social commerce: An unlikely alliance brings advantages for both platforms
Pinterest gets ready for shopping with WooCommerce: A makeover boosts Pinterest's performance in e-Commerce
Shopify helps its clients with social media: Shoppable links in bios elevate Shopify merchants' chances in social commerce
Twitter shops open for business: A little bird told Twitter about the success of social commerce
Unfortunately, fraudsters have also discovered the ease of use and convenience of social commerce. Fraudulent ads and infringing listings have started popping up on Facebook & Co. This is why our social media monitoring service is essential for brands who want to stop the flood of infringing products in social commerce.
" Marvin's take on omnichannel commerce and social commerce
5. Hybrid commerce
With the majority of COVID restrictions behind us, some shoppers wish to return to physical stores and a classic shopping experience. However, even these consumers require the convenience of easily accessible product information they've gotten used to online.
Therefore, offering a hybrid experience, which is the combination of on- and offline shopping may be the best way forward for your brand. The good news is, the exact way of realizing this idea is up to you.
Whether you want to continue with the BOPIS model (buy online, pick up in store), enlist the help of modern technology like AR or VR (see the next point), or offer something completely new is entirely your choice. Get creative and devise an option that best fits your operation and the image of your brand.
That last part is key here. Whatever option you choose, bear in mind to keep a consistent brand image throughout your sales channels. Contradictory messaging confuses prospective customers and may dissuade them from buying your products.
But what to do about contradictions that occur anyway? Like cheap replicas of your products appearing in both physical and online stores? Well, the clean marketplaces concept developed by globaleyez takes care of this problem.
Our marketplace monitoring and partner compliance services detect infringing goods both on- and offline that meddle with the clean presentation of your brand's products. With in-depth research we locate the origin of the issue (e.g. counterfeiters, or a supplier selling your product parts to unauthorized parties, etc.) and resolve the problem so that your brand enjoys a clean marketplace presence in both on- and offline environments.
" Rebecca's take on hybrid commerce
6. e-Commerce technology trends 2023
One of the main drawbacks of online shopping is certainly the lack of personal touch and ability to try the product in real life before making a purchase. Luckily, incorporating the newest technology solutions of Augmented Reality, Virtual Reality and 3D into your digital store could bridge this gap for your customers.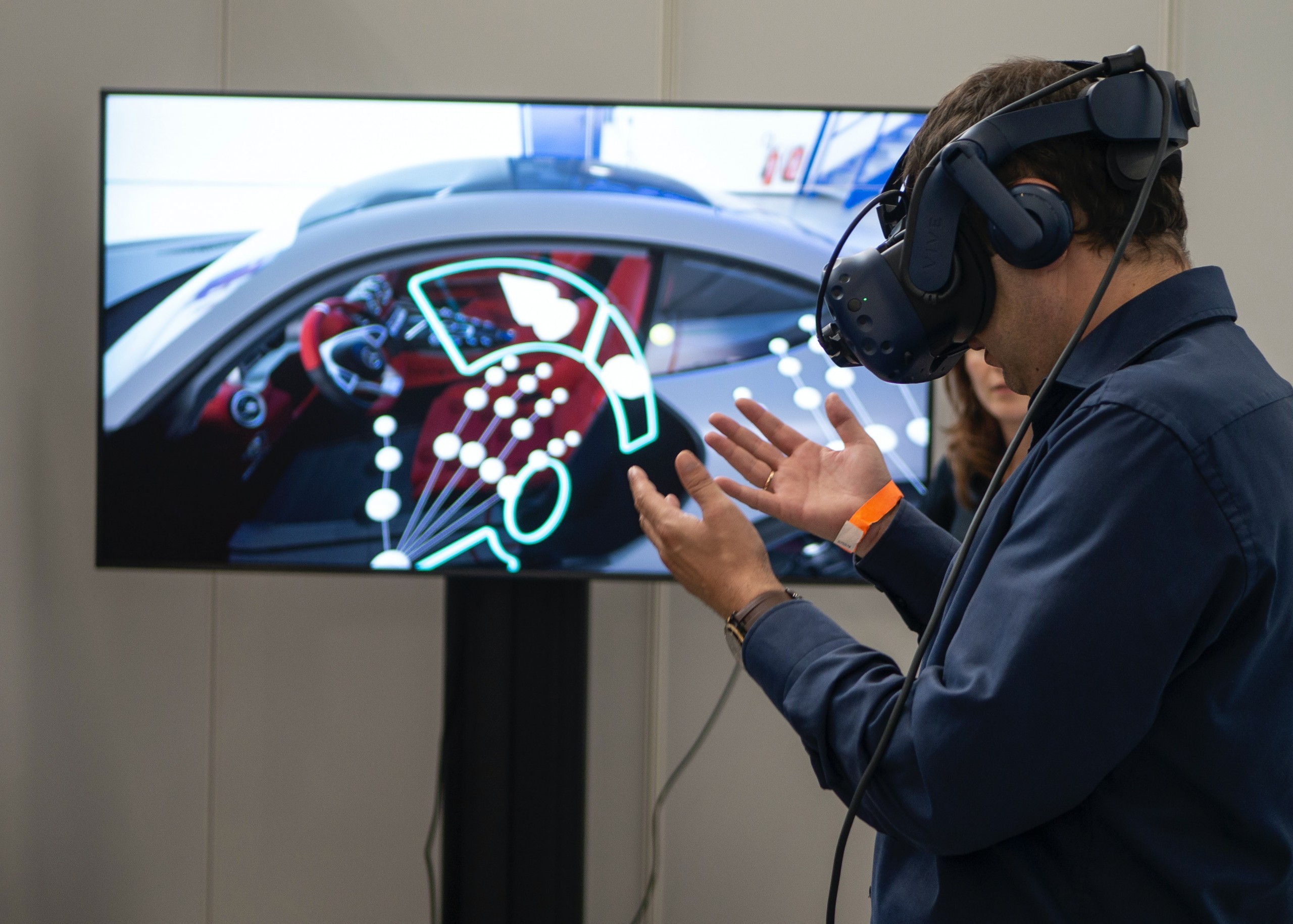 A person in a VR headset
Shoppers have certainly welcomed this trend into their lives: according to a survey, 66% of consumers are looking forward to integrating AR into their shopping experience. VR and AR can provide a highly immersive shopping experience to people who wish to feel like they're in a physical store without ever leaving the comfort of their living room.
3D technology ensures that your products appear as real as possible in the virtual world. Instead of staring at two dimensional pictures on product listings, customers are now able to check how they'd look in a particular dress, or whether a certain piece of furniture would fit the overall mood of their newly renovated dining room.
Live shopping is another exciting addition to the world of e-Commerce. Sellers and brands have the chance to engage with their audience via interactive live-streams, offering a real time shopping experience to customers and quite often irresistible deals only valid for the duration of the live-stream.
Then there's the metaverse. How thoroughly our society will adopt it remains to be seen, but brands are already discovering the tremendous potential the metaverse may provide for them. At the same time (or maybe even slightly faster), fraudsters are also discovering the opportunities the metaverse provides for them.
Which is exactly why we at globaleyez keep our finger on the pulse of technology.
Related Topics
IP infringements in the metaverse: Digital products are not safe from fraudsters in the virtual world
Selling sneakers in the digital age: Besides shoelaces, sneakers can now come with NFTs
Metaverse and NFT marketplaces explained: A guide to help you navigate your way in new marketplaces
Fashion gets a metaverse makeover on Tmall: Virtual fashion shows, boutiques and many more exciting features
New technologies like AR, VR and the metaverse provide both threats and opportunities for brands. To make the most of the opportunities and eliminate threats, your brand needs a thorough online brand protection programme in place.
" Sahra's take on new technologies
Conclusion
At this point, it seems that 2023 may bring both great opportunities and significant challenges for e-Commerce. Make sure your brand is ready for both of them.
Contact us today and let's get started on building a comprehensive brand protection strategy tailored to your brand's exact needs.