21.02.2023 | by Lili
Trademark infringements in ad campaigns
Table of contents
Has it ever happened to you that you googled your brand's name and a competing brand popped up among the results? Or another website that isn't closely related to your brand?
Well, that's not magic. And not even a complicated SEO thing that only Google employees understand.
It most likely happened because the other brand and/or website used your brand's name in their Google Ads campaign. (For the sake of simplicity, we're naming Google and its service Ads in this article as an example but in fact, the information here may apply to any search engine and its similar services.)

How Google Ads works

One of the simplest ways to advertise your brand and products online is using Google Ads. You can choose from various campaigns including search, display, video, shopping and app campaigns.
It works with a pay-per-click (PPC) model, which means that advertisers bid on keywords, stating the maximum amount they'd be willing to pay for an ad. Since other advertisers may bid on the same keyword, it's important to know how much to bid in order to win the ad space. Then, if a user searches for a specific keyword and you have the winning big, your ad will be displayed.
You can choose if you want to pay for engagement (CPE, when a customer watches your video, signs up for your newsletter, etc), per 1000 impressions (CPM) or per click (CPC).
Google can even assist you with a keyword planner to help you pick out the best keywords.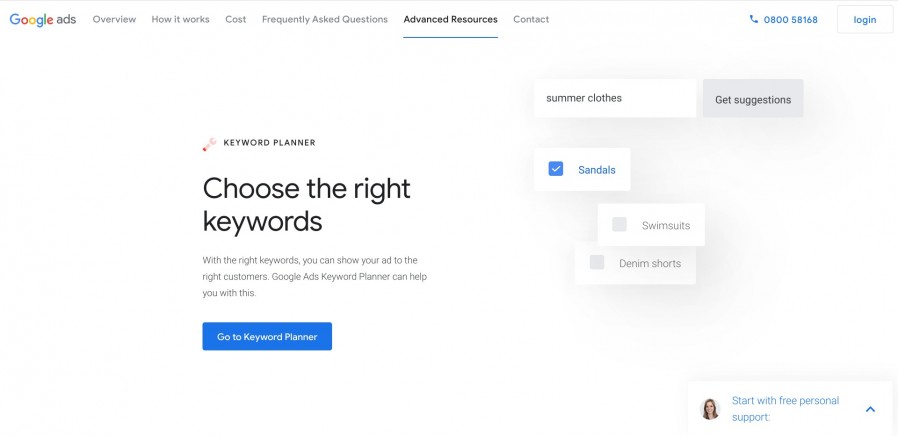 Screenshot of ads.google.com displaying Google Ads' keyword planning tool


Brand names in Google Ads

It seems like the simplest thing. Brands in any industry may use their competitors' names as keywords in Google Ads to get a little extra traffic. Who knows, a few customers may end up on their site by mistake, or maybe even on purpose if they're not that dedicated to the original brand.
While that's certainly not fair, it's also not strictly illegal. At least, legal opinions on what's allowed and what's not differ in this area.
Originally, Google had a policy against using another brand's name as a keyword in your Ads. Unfortunately, that all changed in 2004 when Google amended its policy to allow the use of trademarked keywords by others than the trademark holder.
Ever since then, the search engine doesn't check keywords in Google Ads against trademark holders, and brand names can be used in keywords without any examination or restriction.

Legislation and keywords

Various courts of justice have come to different conclusions when faced with the issue of non-right holders using a brand name or a trademarked phrase in Ads.
In 2004, the State Court of Hamburg ruled that it was no trademark violation to use another brand's name in advertising keywords. However, a few years later in 2007, the Supreme State Court of Braunschweig ruled that it indeed was a violation to do so and asked for a ruling from the Federal Court of Germany. Since there was a similar case in France, the German court sent the matter over to the European Court of Justice.
The ECJ published its ruling in 2010, deciding that using brand names in keywords can constitute a trademark violation if
the advertiser has products or services identical to those of the trademark-holders, and
the advertiser uses the other brand's name in its keywords, and
this creates the false impression in average internet users that the advertiser is associated with the brand whose name they're using.
All these three conditions have to be fulfilled for the Court to consider the trademark usage a violation on the trademark-holder's rights.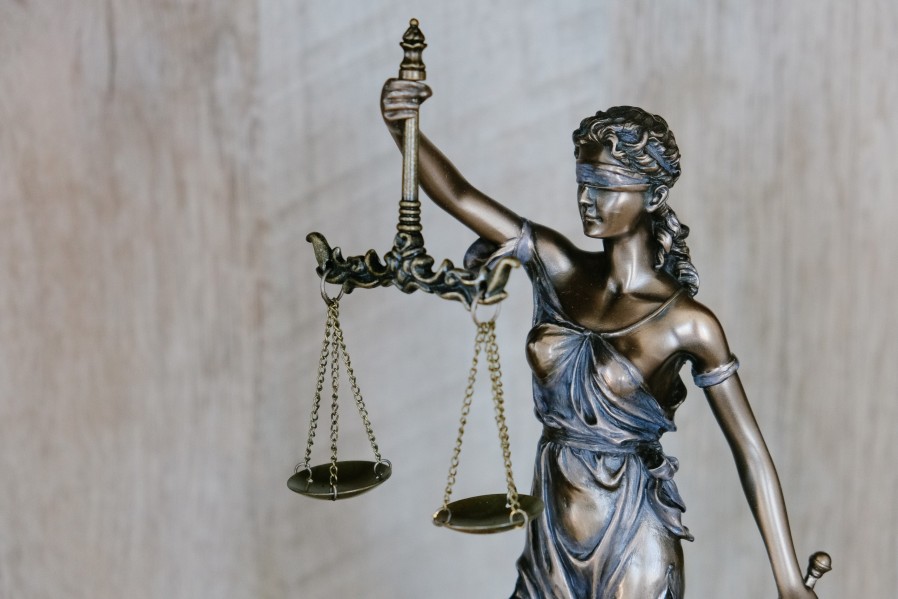 A sculpture of Lady Justice holding the scales and wearing a blindfold

There's a reason why legislation is so vague about this phenomenon (besides it being a relatively new problem). Some people may argue that using a well-known brand's name as a keyword for a similar product helps new brands gain a reputation on the market and offers a wider choice of products to consumers.
However, it can also be said that a trademark-holder worked hard to establish its brand's image and paid considerable sums to register and protect that trademark, which is why it's unfair for other actors to benefit from this brand's reputation.

Threats to your rights in Google Ads

Unfortunately, there are other, even more sinister actors beside eager newcomers who want to use this grey area and earn money off your brand's trademark and established reputation.
Counterfeiters, for instance, may jump at the chance to use your brand's name in their Google Ads campaign. After all, their intent is exactly to pose as an authorized seller of your products, so why not use your brand name in their ads?
And let's not forget phishing scams. These fraudsters try to trick new or existing customers to believe they're dealing with your brand in order to gain access to vulnerable information.
Your customers may not think twice if they see your brand's name on top of a request for their credit card information, insurance number, personal address, etc. And if that happens, your brand's reputation may suffer a terrible blow, even if you had absolutely nothing to do with it.
But how to defend yourself against it?

How to protect your trademark in Google Ads

The first step, of course, should be recognizing when someone uses your brand name in Google Ads. Seems like an immense task? Well, it is, for people with no experience in online brand protection. But for globaleyez, it's part of our daily routine.
Our services, including marketplace and domain monitoring, are designed to detect unauthorized use of your trademarks, including your brand and product names anywhere on the internet and even offline. We use keyword-based searches combined with manual research to discover fraudulent listings, ads and other types of content that harms your brand's IP rights.
In addition, we recommend you register your trademark in the Trademark Clearinghouse, which is a central database of verified trademarks. Once you register here, you'll get the opportunity to claim new gTLDs both before and during their official launch (a.k.a Sunrise period).

Get in touch for further information and assistance on the Trademark Clearinghouse
Furthermore, once we confirm a misuse of your trademark, we can enforce your rights and demand the removal of the infringing content from the internet.

Best practices of trademark protection in Google Ads

Regular monitoring and professional brand protection activity is key here. First of all, these infringements can occur any time, which means that we need to check back regularly to see what new trademark violations have propped up since our last round of monitoring.
Second, since Google does not specifically forbid the use of brand names in Ads, fraudsters may feel there's nothing you can do to stop them. Well, they're wrong.
Although Google does permit such use of brand names in general, right holders are entitled to complain. Google promises to examine such complaints and in case there's an infringement, remove the content from the search engine.
In the course of our work as brand protection experts, we at globaleyez have submitted a large variety of such complaints and have an excellent track record in the removal of infringing content from the internet. Our close cooperation with marketplaces, search engines, domain registries, etc. allows us to act fast and effectively to protect our clients' IP rights.

Conclusion

As you may see, the area of using brand names as keywords in search engine ads is kind of a murky ground. Brands have a lot at stake, and yet legal practices are somewhat confusing and often not straightforward enough to point stakeholders in the right direction.
Which means that if you want to protect your brand name and trademarks, you have to be proactive.
Online brand protection experts like globaleyez have the necessary tools and experience to detect and deal with such infringements. Contact us today and let us devise a strategy to protect your brand's IP rights in Google Ads and in any other area of commerce, both on- and offline.