21.03.2023 | by Lili & Oliver
Amazon sources directly from brands
Table of contents
Amazon sent a letter to its European wholesalers in February, informing them that from January 2024 onwards, it will only source branded products from brand owners. But does this mean that wholesalers have to disappear from the platform? Far from it.

Brands on Amazon

As you know, Amazon itself sells products on its marketplace and allows third party sellers to do so as well. Up to now, the e-Commerce giant has sourced its products from various sources, including wholesalers and brand owners.

Find out what third party sellers are

From 2024, Amazon plans to cut out wholesalers from the equation, and reach exclusively to brand owners for branded products. There's a notable exception: as an Amazon spokesperson put it, "we will continue to source products from wholesalers and distributors if they are the brand owner or have sole distribution rights."
However, this only concerns European markets. So far, there's no news that Amazon marketplaces anywhere else in the world would follow suit.
And even more importantly, this doesn't mean that third party vendors will disappear altogether from Amazon.fr, .de, .nl and so on. In fact, this step may even increase their numbers. Why? Because the middlemen Amazon cuts out with this step are invited to register as third party sellers on the marketplace.
| | |
| --- | --- |
| | |
| Screenshot of a random branded listing on amazon.de offered by a third party seller | Screenshot of a random branded listing on amazon.de offered by Amazon itself |

The letter sent to wholesalers doesn't give an explanation as to why Amazon has decided to implement a new strategy. One spokesperson gave a short explanation, citing cost control and keeping prices low for consumers as the main motivator behind the change.

Amazon wholesalers and IP rights

From an online brand protection point of view, there may be an additional reason for the change.
Sourcing branded products from others than the right holders always carries the risk of inadvertently buying counterfeit or grey market products. With a gigantic operation like Amazon's, it may be next to impossible to check every single vendor and every single batch of goods for fishy products.
But offering fake, grey market or simply just bad quality products under your own name? That is certainly something that can damage a brand's reputation, even if that brand is as strong and omnipresent as Amazon. Not to mention the costs of eventual lawsuits and all the unwanted media attention that can come with a scandal like this.
"Buying and selling counterfeit and grey market goods is a big risk. I think Amazon's trying to avoid that by driving its former wholesalers to become third party sellers on the Amazon marketplace."
If those wholesalers indeed become third party sellers on Amazon, then the strategy could turn out to be a big win for the e-Commerce giant. It gets to keep its name as a retailer clean from fishy products while maintaining revenue thanks to the increasing number of third party sellers on the platform.
But what about your brand's IP rights? Well, for them, this may not be a win at all.
Since third party sellers are often associated with fake or grey market goods on any marketplace, their increase on Amazon is definitely bad news for your IP rights.
So far, the fact that Amazon itself was selling those products may have stopped a vendor or two from providing IP infringing goods to one of the largest online retailers in the world. But now? With that last little barrier gone, there's nothing to stop cunning vendors from selling IP infringing products on the Amazon marketplace.
Or isn't there?

Online brand protection at your service

Since Amazon is one of the most popular online marketplaces worldwide, we at globaleyez regularly check the marketplace for product listings infringing on our clients' IP rights. However Amazon organises itself and its vendors, we'll be there with our comprehensive services to detect fraudsters who try to steal your revenue and reputation by abusing your IP rights.
As a start, our marketplace monitoring service discovers potentially IP infringing listings on Amazon (and over 150 other online marketplaces worldwide). Our service is perfectly customisable and scalable: we can narrow our search to a single seller or widen it to cover countries and continents.
Since some sellers may use ads on social media and elsewhere online to draw in customers, we suggest a round of image monitoring to get a fuller picture of who's using your IP rights on the internet. Our systematic reverse image searches discover all kinds of infringing imagery, including ads and product pictures.
To find out how much money a seller is making off your brand, or which of your products performs best in which market, we recommend our sales tracking service for Amazon. This service is indispensable for separating small time fraudsters from big fish and organise our efforts for maximal efficiency.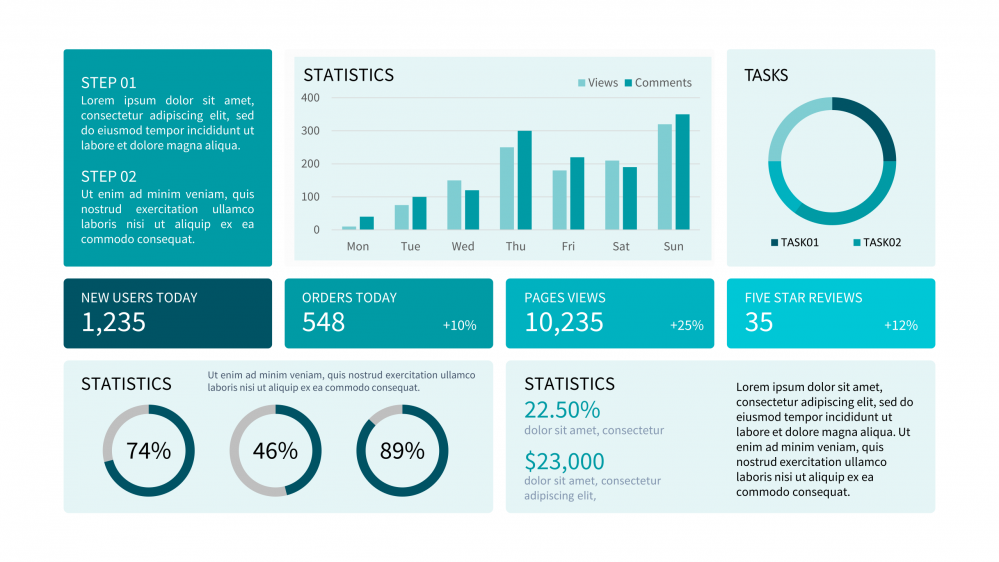 Image of data charts

Grey markets often originate from leaks in your distribution channels caused by non-compliant behaviour of authorised sellers and other business partners. These leaks then ultimately manifest themselves as grey market products appearing on various marketplaces, including Amazon.
Since grey markets can significantly weaken your distribution channels and negatively impact your revenue, it's imperative you take action against them. Our partner compliance service is perfect for the job. We check whether your business partners act according to their contracts and discover leaks in your distribution channels to prevent you from losing any more revenue.
All our efforts work toward an overarching goal: to create a clean marketplace for your brand, free from counterfeit and grey market listings that sully the flawless presentation of your products and your brand on Amazon, and any other marketplace.

Find out how a clean marketplace helps your brand!

A brand protection programme can't be complete without enforcement. Therefore we offer to enforce your rights and demand takedown of infringing content from Amazon (and anywhere else online) as quickly and effectively as possible.

Conclusion

Amazon's plans to source directly from brands may encourage fraudulent third party sellers to step up their efforts and flood the marketplace with fishy goods. Don't let that happen to your brand; instead, contact us and together let's devise a complete online brand protection strategy for you.