August 2021 | latest update: 08.09.2023 | by Lili
Facebook Shopping on the next level
Table of contents
Facebook shopping is getting a facelift. The social media giant has announced its plans to take selling features to the next level and enhance the shopping experience across its apps Facebook, Instagram and WhatsApp.

The status quo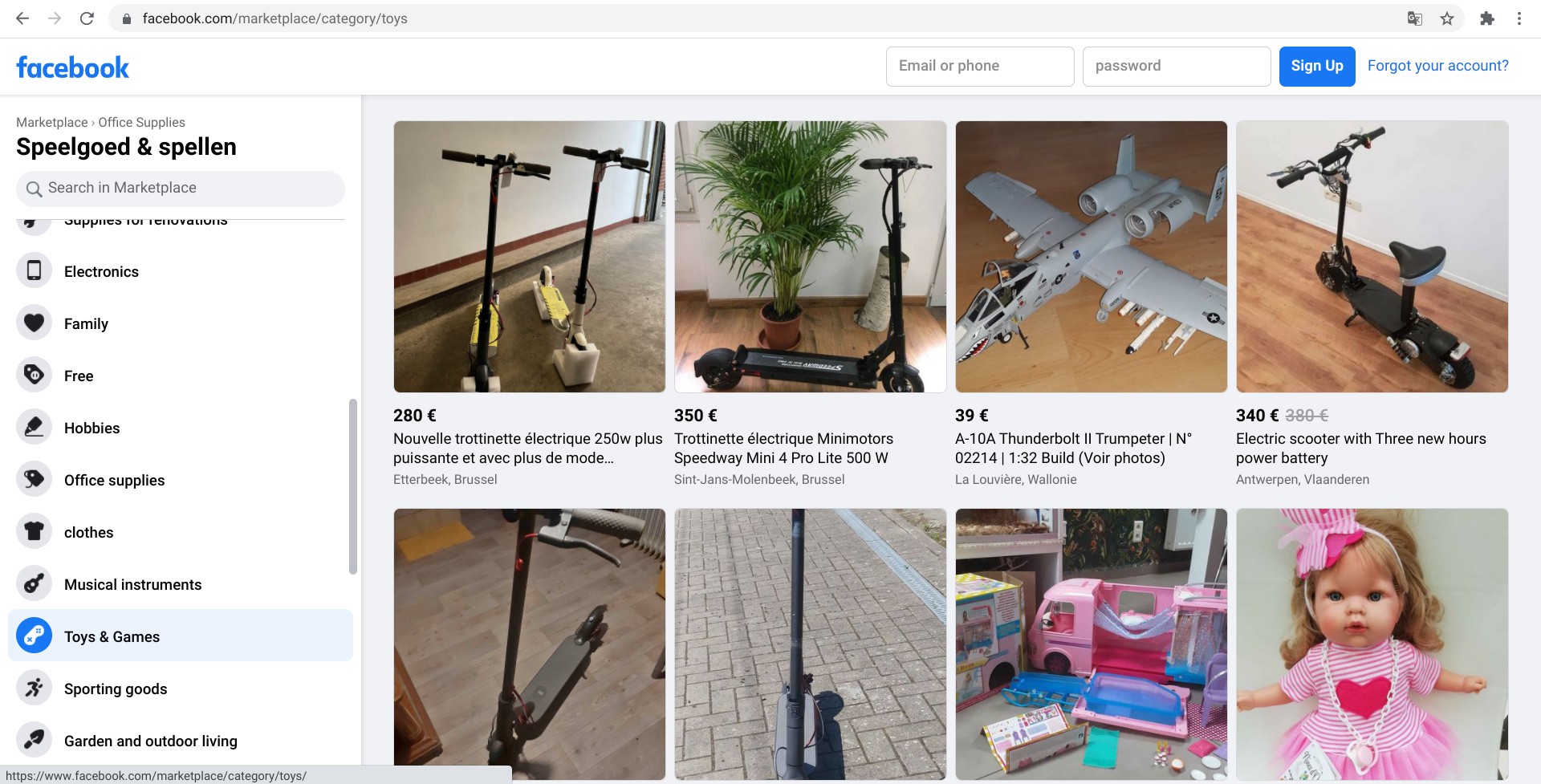 Screenshot of Facebook Marketplace

What's new
As mentioned earlier, the new features will help streamline the shopping process for businesses and consumers alike.

Shops and Marketplace
For less tech-savvy customers, this feature must be a relief. No more confusion created by the two different shopping options: Facebook Shops will also appear on Marketplace as well as WhatsApp, bringing the platforms (and their users) closer together.
This will enable an interactive shopping experience from start to finish, without interruptions or having to leave the app.

Ads and personalised content
Just like a regular Facebook feed, the shopping experience will be curated and tailored to each and every customer. Based on past interest and purchases, the algorithm will help direct traffic to stores where customers are most likely to buy something.
Newly introduced and highly personalized Shop ads with product tags will play an active role in this process. The ads aim to catch people's attention and direct them towards the business and product they'd be likely interested in. Just one click on the ad and the user lands in the Shop, ready to make the purchase.
In the future, Facebook wants to further streamline this feature by allowing businesses to create special discounts and promotions to specific shoppers.

New technologies
Bridging the gap between in-person and online shopping, Facebook's innovations already help shoppers to virtually try on products before a purchase. With the help of technologies like artificial intelligence (AI) and augmented reality (AR), consumers are able to get an idea of what the product will actually look like on themselves, a move that surely helps diminish unpleasant surprises at unboxing and eventual returns. This takes the shopping experience one step closer to physical stores than even live-shopping with the Ritzi app.
This feature is especially important for Instagram where visual experience is everything. Now, Facebook is taking all this a step further with the introduction of visual search. This means that shoppers will be able to look for similar products to the one they see, offered by other sellers on the platform.
Screenshot of shop on Instagram with the Try On function
According to Facebook's predictions, these new features would help elevate the number of daily shoppers from the current 300 million to a billion.
The announced features will be rolled out gradually; they'll be first available in the US and then later in other, currently not specified countries.

Online brand protection and Facebook Shops
We at globaleyez welcome innovations that help connect brands with customers. Facebook's new features will no doubt be beneficial for businesses and shoppers alike.
Unfortunately, some of these can also be beneficial for other parties with less honest intentions: counterfeiters and grey marketers. And let's not forget about data protection and privacy in general.

Free entry for all
The free and easy access Facebook Shops provides for businesses can no doubt be misused by fraudsters. In just a few minutes, anybody can set up a compelling new shop and start connecting with customers. What is there to stop fraudsters from duping people?
We are. globaleyez's marketplace, image, app and social media monitoring services are perfectly geared towards detecting listings that infringe on our clients' IP rights. When we encounter infringing content, we can conduct a test purchase to gather tangible, even court-admissible evidence against the perpetrators and enforce your rights by ensuring removal of the listings in question.

Privacy - a thing of the past?
Ever since the Cambridge Analytica scandal, user data privacy has been in the centre of public attention. Facebook's been trying to ramp up its data protection, but isn't tracking your interests and past purchases crossing that line again? Sure, people may opt-out of this tracking (as Apple suggests in this hilarious video), but let's be honest, how many of us really read the fine print before clicking "OK?"

Conclusion
The new features introduced by Facebook can help brands to connect with customers and create a better, more seamless shopping experience. Unfortunately, fraudsters may also use these features to their advantage and hurt brands in the process.
If you're worried about your brand being exposed to this, or any other issue that could hurt your IP rights,
Contact us and let us show you how we can help protect your brand.