Paying taxes is a necessary side effect of life for businesses and individuals alike. Depending on your income, the size of your operations, and your attitude to the issue, paying taxes may be an easy quarterly task or an ongoing headache for you. If you're a small business active in cross border e-Commerce, we guess it's the latter category that applies to you.
Well, that may be about to change.
Stripe, the popular payment service provider incorporated the management of business taxes into its offering as well. If you're using Stripe for your payment needs, chances are you've already encountered the option to automatically calculate your turnover and sales taxes via the platform. This is especially helpful if you're engaging in cross-border trade, which usually involves multiple tax systems and a basketful of different rules and deadlines to keep in mind.
What you need to do is enter all relevant data, like tax code numbers in your dashboard and let Stripe Tax calculate the amounts you need to declare and pay to various tax authorities.
This handy option now becomes available to users of Stripe Connect, the company's payment solution for marketplaces and platforms like Shopify and Jimdo.
What is Jimdo
Founded in 2007 in Germany, Jimdo allows small businesses to build professional websites and online stores. Like Shopify, Jimdo offers a range of services like templates, SEO, analytics, and much more.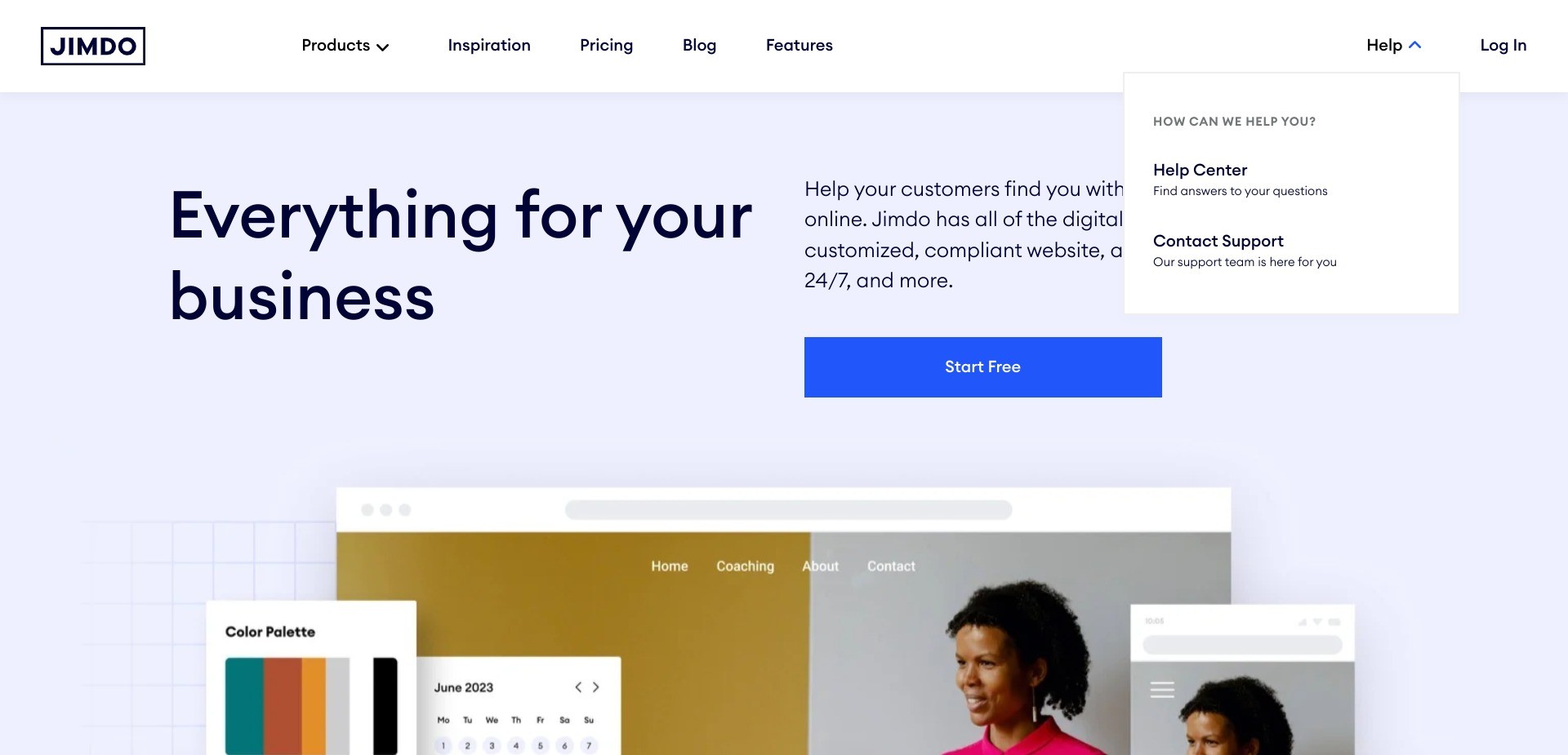 Screenshot of jimdo.com's homepage
Letting Stripe do the taxes of Shopify and Jimdo clients is very helpful on the one hand, but comes with serious repercussions on the other, especially for your brand's valued IP rights.
Advantages of Stripe Tax for shopsystem and platform users
International trade can be daunting, especially for small and medium-sized businesses that lack the necessary infrastructure to take care of every last little detail.
Shopsystems like Shopify and Jimdo are very helpful for these businesses because they take care of the admin side of things, starting with websites, online stores, marketing, analytics, customer service, and so on. This allows businesses to focus on perfecting their products and services.
Related topics
Amazon announces record high export revenues for German small businesses
16 top European countries for cross-border commerce
Introducing Shopify (Grey) Markets
From now on, calculating various business taxes in over 40 countries is another service small businesses can count on, provided they use Stripe for their payment needs.
This is another huge burden off the shoulder of honest business owners: instead of spending countless hours researching and calculating various national sales taxes, they can simply rely on Stripe Tax to do it for them.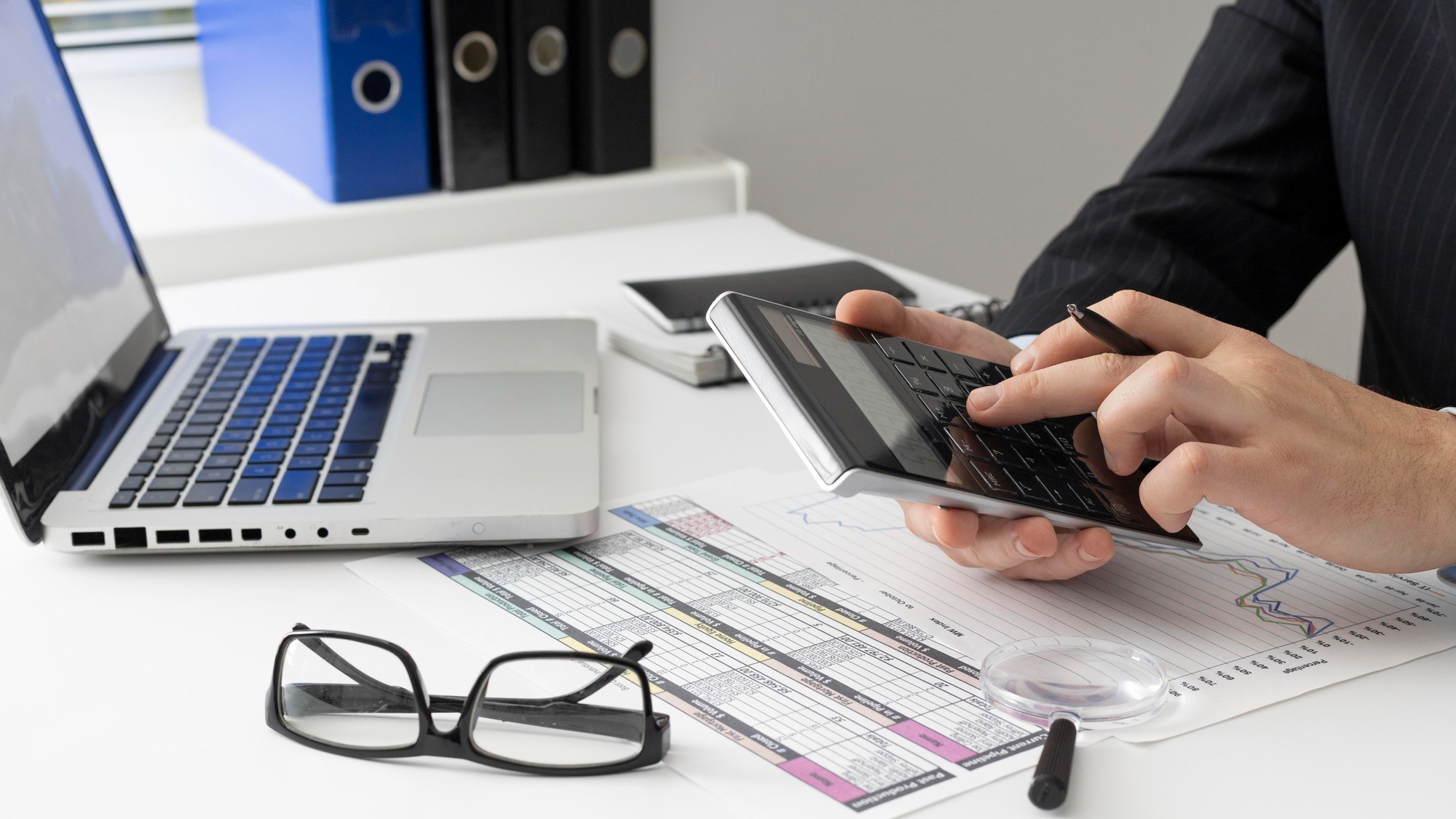 Illustration of a person calculating taxes
Unfortunately, this advantage is there for fraudulent platform users as well.
Drawbacks of Stripe Tax for your IP rights
The advantages listed above apply to all users of shopsystems, honest and fraudulent alike. Fakeshop owners, just like honest sellers, can create compelling, beautiful shopfronts with a professional air that convinces consumers to do business with them.
Since it's incredibly easy and takes just as long as creating a bad website, fraudsters today barely need to lift a finger to open a shop that's almost impossible to distinguish from legitimate online stores, at least for laypeople.
Find out how to detect if a product is fake!
In this regard, the assets provided by Shopify & Co take away one of the most important features of fakeshops consumers could rely on to tell fraudulent online stores from the real thing: their unprofessional, undoubtedly fishy look.
With the added benefit of automatically calculated taxes, fraudsters may find it even easier to slip under the radar. If their taxes are taken care of, there's one less avenue for authorities to find them and bring them to justice. Moreover, these easy financial features could even contribute to further illegal action like money laundering and organised crime.
Related Topics
Counterfeits all inclusive: Fakeshops on Shopify
Online brand protection on shopsystems and platforms
Luckily, even with the advantage of automated tax calculation by Stripe Tax, fraudsters are not impossible to detect and stop, at least for online brand protection experts.
We at globaleyez are constantly developing and perfecting our services to meet the newest challenges thrown at us by fraudsters infringing on our clients' IP rights. Our domain monitoring service, for instance, is perfect for discovering fraudulent sellers who use shopsystems like Shopify to lure customers to themselves.
With a tailored combination of automated keyword searches and manual research, we find online shops and websites that use your brand or product name in their domain, meta description or html text. To broaden the search, we recommend a round of image monitoring that detects stolen and copycat images used online without your authorisation.
Once we've determined that the shops in question are indeed infringing on your IP rights, we'll demand their removal from the internet. Thanks to our excellent cooperation with shopsystems, online marketplaces, domain registries, registrars, and many other industry actors, our takedown requests are handled quickly and efficiently, ensuring that the infringement is terminated as soon as possible.
Conclusion
Stripe Tax is a great opportunity for busy small business owners to lighten their load and focus their attention on what they're good at: their products and services. Unfortunately, the same advantage applies to fraudulent shop owners who infringe on your brand's IP rights.
While this is certainly a challenge, you don't have to face it alone. Contact us at globaleyez and let's devise a comprehensive online brand protection strategy together, perfectly tailored to your brand's exact needs.