Newspapers report that TikTok may be considering banning links to external webshops on its platform. This doesn't mean the end of shopping on TikTok; in fact, sellers would still be allowed to use the platform for advertising and selling - albeit by featuring links only to TikTok's own marketplace, TikTok Shop.
This idea is not new. TikTok's sister company, Douyin has banned external webshop links back in 2020, and it seems to be doing quite well. In 2022, Douyin's e-Commerce revenue hit $69 billion, representing a 25% growth from the previous year.
Find out all about Douyin and TikTok's e-Commerce journey
Although successful, TikTok can't claim to be in the same league. The company currently aims to quadruple its global e-Commerce sales and reach a GMV of $20 billion in 2023, up from a "mere" $4.4 billion in 2022.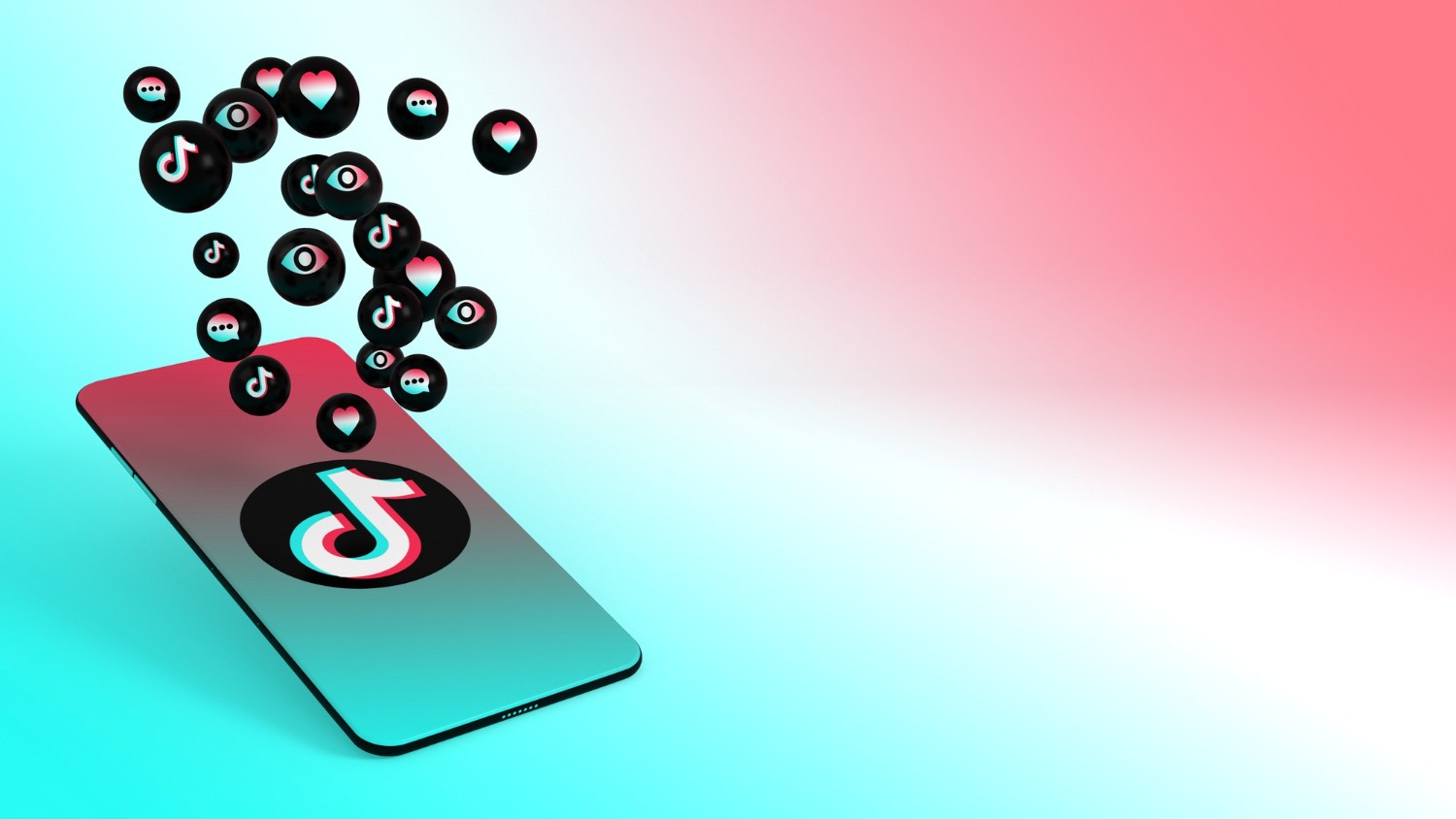 Image of TikTok's logo
How well such a move would sit with TikTok's influencers and e-Commerce vendors is not yet known. However, reports indicate that some Amazon sellers who are also active on TikTok have been contacted by the social media platform to set up their own store on TikTok Shop.
Funnily enough, another e-Commerce hotshot, SHEIN did the exact same thing when it reached out to Amazon sellers, trying to lure them over to their platform.
Find out all about SHEIN and its rise to fame in e-Commerce
Potential motives behind the ban
The question is, why would TikTok make this bold move (if the rumours are indeed true)? Well, there may be more to gain than to lose.
Some vendors would surely be outraged and abandon the platform altogether. However, others would certainly come to the conclusion that TikTok is a growing platform in social commerce and it may make sense for them to open a store on TikTok Shop.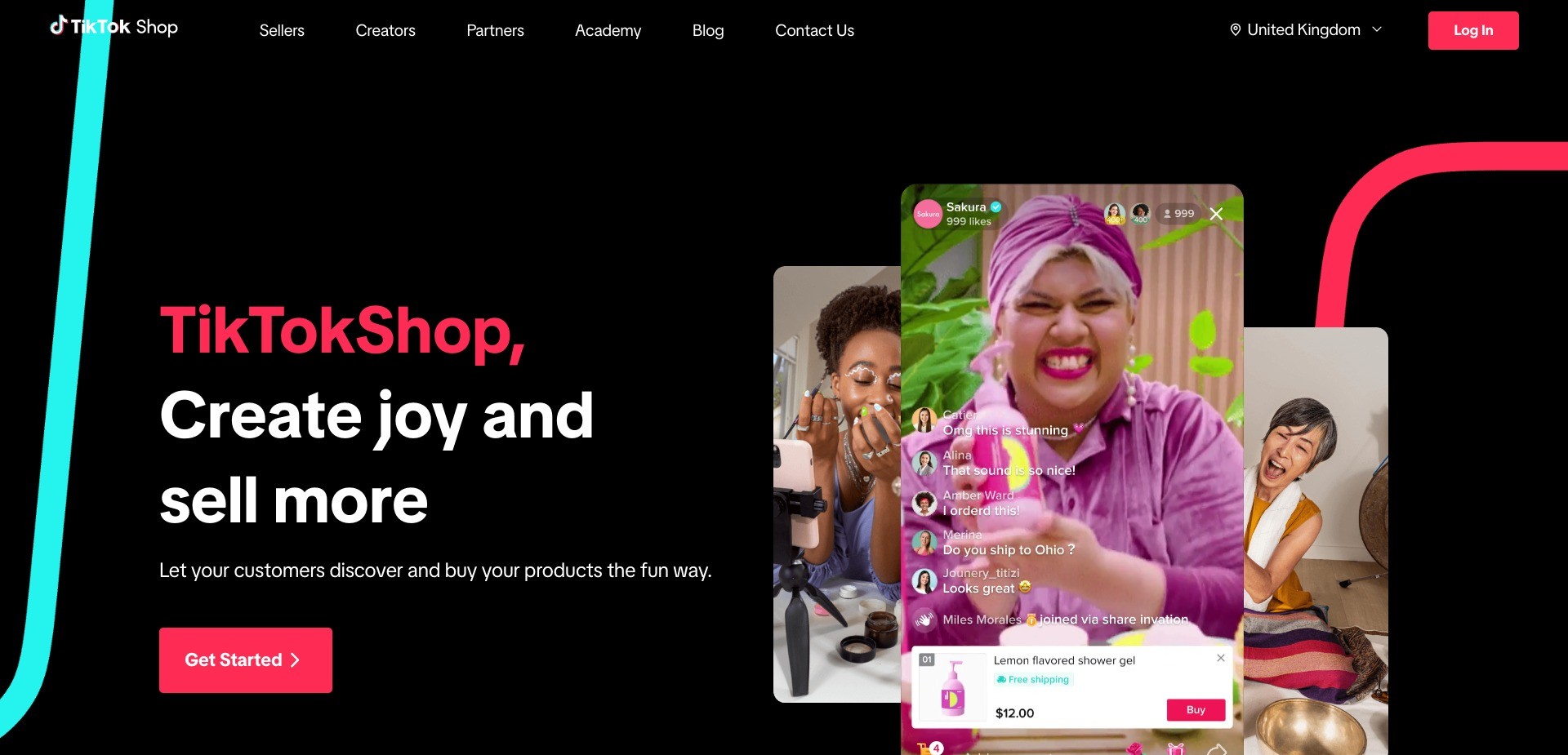 Screenshot of shop.tiktok.com's homepage
If the latter group is larger than the former, the move becomes a success and it could thus contribute to TikTok's growth in e-Commerce.
If we take a look at TikTok's recent statistics, it may indeed make sense for sellers to stay on the platform, whatever the price. With over 1.7 billion monthly active users and $9.4 billion of annual revenue in 2022, TikTok is definitely a player to be reckoned with in social commerce.
If the platform indeed takes the plunge and bans external e-Commerce links, there could also be a welcome side effect: a reduction in the number of independent fakeshops advertised on TikTok.
Could this also be a motive for TikTok's rumoured move?
Less external fakeshops on TikTok?
Fraudsters often use social media platforms to advertise their products. With a link neatly embedded in the ad, shoppers can quickly and easily purchase the fake goods without thinking twice about whether they're doing business with a legitimate seller.
However, if the link's not there, fraudulent sellers would need to find another method to share it with prospective buyers, which makes the whole process more difficult and tedious for shoppers. Since customer experience is an important part of the journey, this unexpected burden may be enough for most consumers to abandon the entire purchase idea.
Unfortunately, there's a workaround: fraudulent sellers can also set up a store on TikTok Shop. The registration process is easy enough, but there's a catch: TikTok Shop's IP protection policy.
According to this document, it's ultimately the sellers' responsibility to adhere to the policy and not list products that infringe on another's IP rights. This is usually the industry standard; a lot of marketplaces demand that their sellers follow their IP guidelines but do nothing further, unless prompted to action by an IP infringement claim.
Related topics
TikTok and Douyin in e-Commerce
Shopifying TikTok - new opportunities in social commerce
Counterfeits all inclusive: Fakeshops on Shopify
However, TikTok takes it one step further: the platform requires vendors of branded products to submit an authorization from the brand that proves they're entitled to sell the products. Sellers failing to do so may find that their product listing is removed or rejected.
Potential penalties for disregarding the policy includes the removal of the product listing in question, and even the termination of a seller account.
We as online brand protection experts welcome the efforts of TikTokShop to protect brands' IP rights. Unfortunately, it's quite unlikely that fraudsters will just give up and refrain from infringing on your rights, stealing your revenue and ruining your reputation in the process.
Which is why we developed our services to detect, prove and eliminate fraudulent offers online.
Online brand protection on TikTok
Like connected building blocks, all of our services go hand in hand to create the perfect safeguarding measures for your IP rights. Our social media monitoring service, for instance, detects infringing content like ads, posts, product listings and much more on TikTok.
For external webshops (whether they're linked in TikTok videos or not), we recommend our domain monitoring service. No worries if the shop doesn't feature your brand or product name in its domain: our service also detects keywords in meta descriptions and html content.
If you need further information about a certain seller or the origins of a product, our test purchase service is perfect for finding out as much as possible - while also gathering court-admissible evidence against the fraudsters.
Finally, we can enforce your rights and ensure the removal of the offending listing from TikTok, or the infringing webshop from the internet.
Conclusion
Besides its economic benefits for the company, TikTok Shop's potential ban on external links may contribute to decreasing the amount of fraudulent offers on the platform. Unfortunately, this move can't guarantee to fully stop fraudsters from infringing on your IP rights.
If you have any concerns about fraudulent product listings on TikTok or anywhere else, contact us and let's create an online brand protection strategy completely tailored to the needs of your brand.