July 2021 | by Lili
Tightened e-Commerce regulations in China
Table of contents
The COVID-19 pandemic contributed to a world-wide boom in e-Commerce. The Chinese e-Commerce market, worth 10.6 trillion CNY in 2019, was already quite well developed even before the pandemic, and now is forecasted to experience a 17.2% growth in 2021, to a value of 13.8 trillion CNY. To put it in perspective, China's e-Commerce market is roughly double the size of that of the US.
e-Commerce has a very high share, 52.1% in all retail transactions in China (other sources put that figure around a significantly lower but still impressive 25%), the highest in the world. (This large discrepancy in figures is caused by different sets of data being interpreted and varying calculation methods used by various researchers.) The dying of physical retail is nowhere as real a threat as in China.
The largest online marketplaces in the country are Taobao (owned by the Alibaba Group), Pinduoduo, and JD.com. These companies are together responsible for 89.4% of the Chinese e-Commerce market.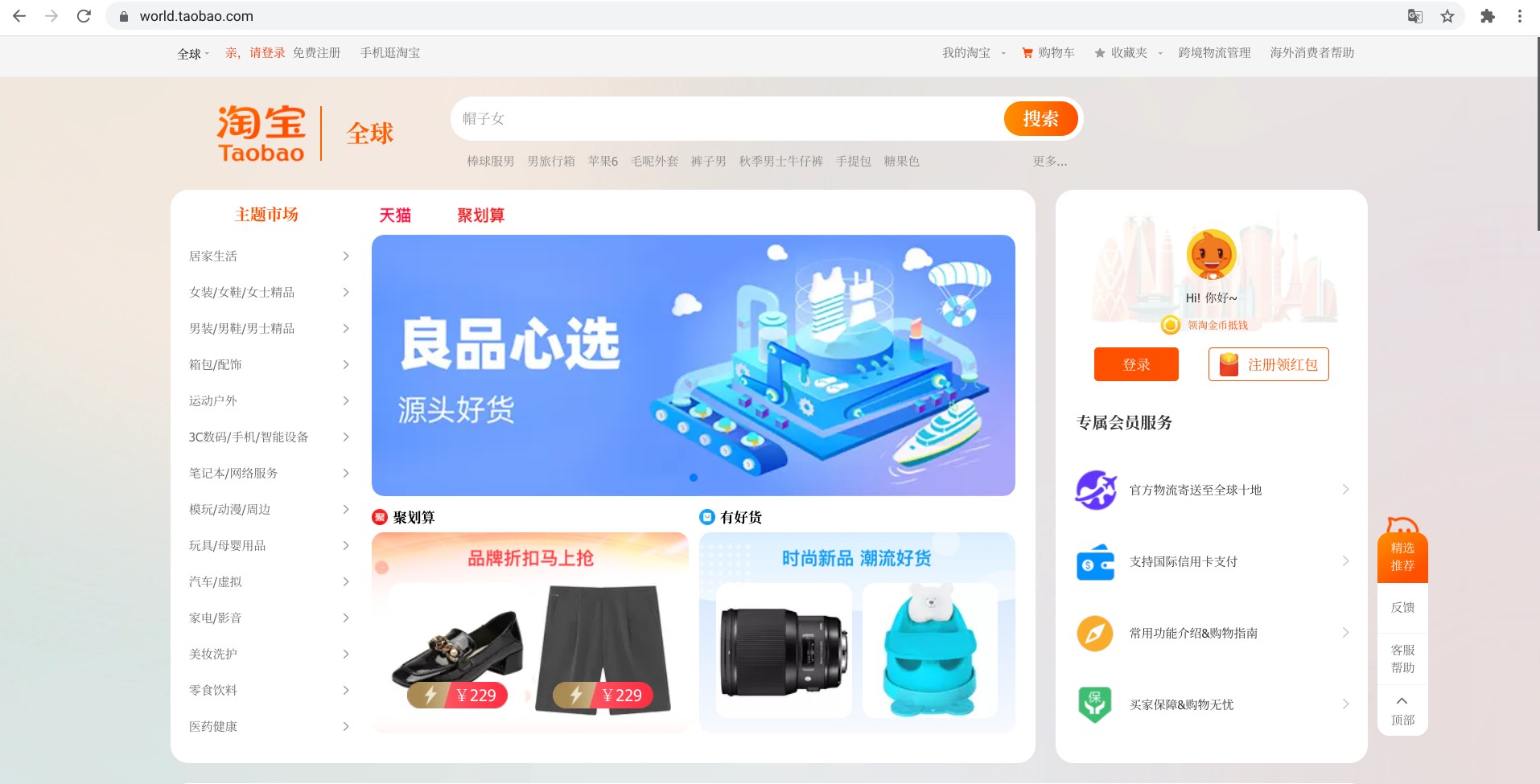 Screenshot of the homepage of Taobao.com

Legal framework
The e-Commerce law of China entered into force on 1 January 2019, providing the legal framework for online trade in the country. However, much has changed in the intervening years, including the increasing popularity of live-commerce and influencers. Therefore, lawmakers decided to amend the existing regulation to better fit the arising new circumstances.
The amendment concerns the Measures for Supervision and Administration of Online Transactions (in short: Online Transaction Measures), and is in effect as of 01. May 2021.
The focus of the amendment is the work of online transaction operators, especially those responsible for sales transactions on social media and during live-commerce sessions. According to the definition, the term "online transaction operator refers to any natural person, legal person, or unincorporated organisation that organises and carries out online transaction activities."
In order to strengthen the protection of the platforms' users, the amendment lists new obligations for online transaction operators, for example recording and storing live-streamed shopping sessions for three years, and monitoring the activities of users and reporting problematic behaviour.

Heightened data protection
The new law draws attention to the protection of personal data by listing the existing guidelines for the collection and storage of such sensitive data. These, for example, prohibit excessive and unnecessary data collection, a one-time, "cover-all" data consent form, automatic opt-in options for data sharing, or bundled consent.
| | |
| --- | --- |
| | |
| Screenshot of user registration agreement and privacy policy of Jingdong.com | Screenshot of the English translation of the user registration agreement and privacy policy of Jingdong.com |

Data protection is strengthened for extremely sensitive data, like medical records, biometric identification, financial accounts, and location sharing. This means that customers have to give consent item-by-item.
This is definitely good news, as few customers tend to read the small print carefully. In fact, many people are rather prone to click "OK" without reading if that means they can get on with their business faster. An item-by-item consent form means less text at once, which in turn is less likely to scare (and bore) customers to click "OK" without reading.
However, some companies may find this problematic at first as they currently lack the required consent-collection process.

Unfair competition prohibited
The new measures also introduce regulations to prohibit unfair competition and misleading conduct. Online brand protection experts find this new rule promising, because it prohibits the use of fabricated consumer reviews as well as other tricks like elevating positive comments to the top, and hiding negative ones at the bottom, and creating false statistics (likes and number of followers on social media, etc.)
As these unfair sales tactics often accompany the sale of counterfeit and grey market products, we hope that their prohibition will lessen the opportunities of fake sellers and help push back the sale of illegitimate products.

What the new rules mean for international companies
Considering the size and opportunities of the Chinese e-Commerce market, it's no wonder international companies want to sell their products there. However, with opportunities come dangers as well.
According to a recent market analysis, it can be quite hard for international brands to enter the Chinese market. Competition is fierce, and consumers tend to buy products from brands they know and trust, rather than newcomers from a foreign country.
Online marketplaces also have some requirements for brands wishing to sell their products on the platform (e.g. providing Chinese customer service, a product return center in China, and varying levels of commission and fees), which can make it very hard for smaller, lesser-known brands to join these platforms.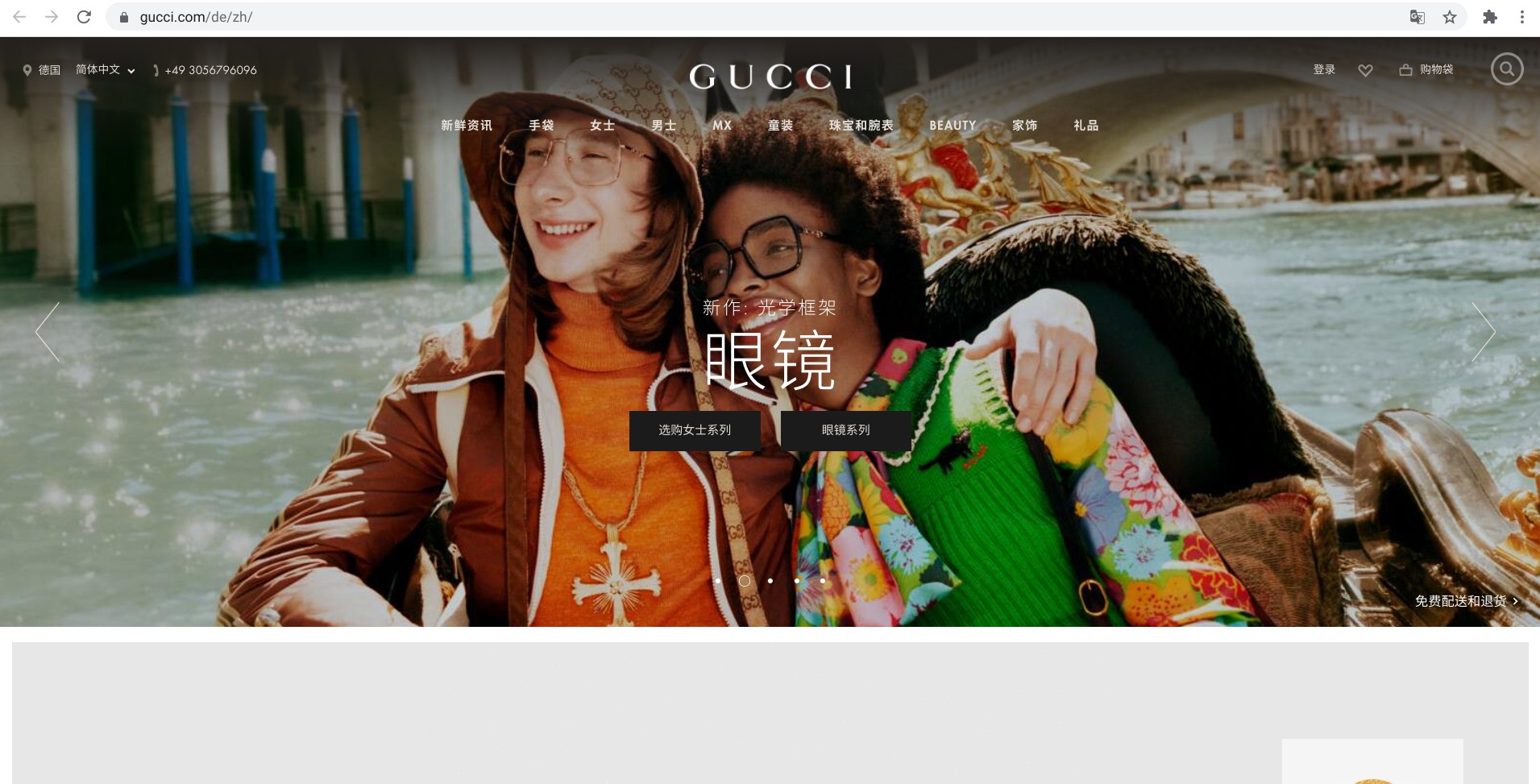 Screenshot of Chinese website of Gucci.com
And, let's not forget about the language barrier, as well as the unfamiliar business culture and legislative environment to navigate. Which is why some brands choose to team up with China-based business partners who can take care of most of that.
International companies that have already established their presence in the Chinese e-Commerce market have to closely follow any legislative changes, including the new rules regarding online transaction operators.
The stricter regulation against unfair competition is definitely a change that should sit well with international companies, as it prohibits the use of too aggressive and dishonest sales tactics that distort healthy competition.

Protecting customers, protecting brands
Online brand protection experts at globaleyez also welcome the new regulations. As mentioned earlier, counterfeiters and grey marketers often resort to unfair sales tactics or downright lying, e.g. creating fake reviews, promising authentic products and customer-oriented services. However, in almost all cases their products are made of cheap, sometimes even hazardous materials and their customer service is often non-existent.
With these tactics prohibited, counterfeiters will have a harder time to stand out of the crowd and convince customers that they are, in fact, the real deal. And every counterfeit product not sold is a win for consumers, the brand, and online brand protection.
Unfortunately, we can't expect counterfeiters to just admit defeat and move on to more legal activities. Eventually, they'll find a way to bounce back and reappear on the market, harming brands and customers alike.
But that's exactly what online brand protection is for. Our comprehensive services ensure that counterfeits, grey market products, and other marketplace listings infringing your IP rights are quickly discovered and deleted from the internet.
Contact us and find out how we can help your brand.