e-Commerce enthusiasts, brands and consumers alike have surely come across Singles' Day. You may even know that it's a shopping event originating in China. But do you know the history behind it, and, more importantly, the revenue it generates? Well, read on to find out!
Singles' Day explained
The 11th of November, or 11/11 didn't start out to become one of the largest shopping events on the globe. In fact, when four single students of Nanjing University, China, launched the event around 1993, it was a day to organise fun activities for people not currently involved in a romantic relationship. Hence 11/11, the date of celebration: four ones, representing single people.
This new anti-Valentine's Day quickly caught on at Nanjing University and spread to other universities, and later to the entire country. Thanks to its popularity, it wasn't long until retailers took note of the day and started offering special deals for it.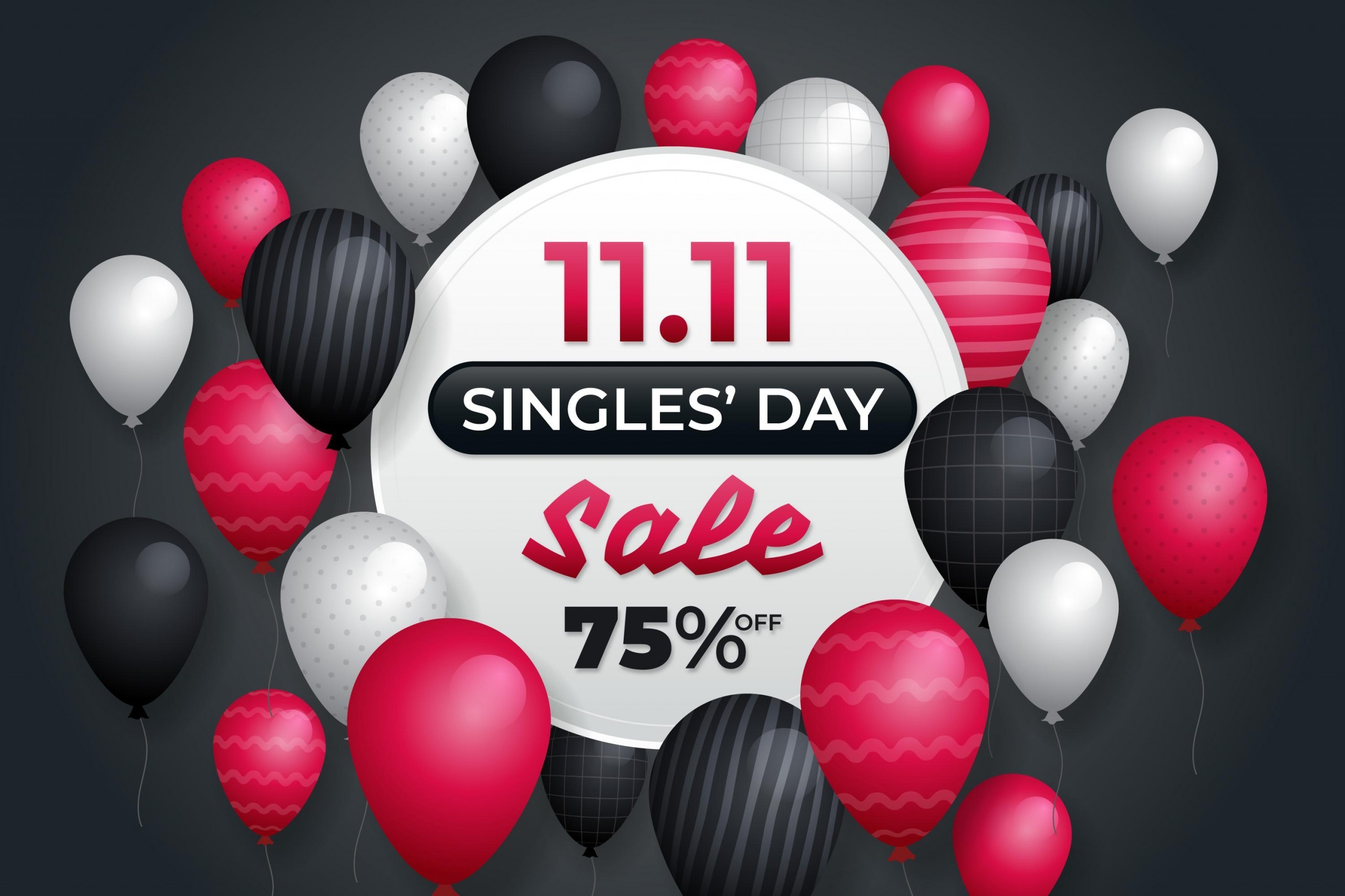 Image of a Singles' Day sales poster
Over the years the importance of Singles' Day grew, and became a global shopping sensation in 2009 when Alibaba launched 24-hour heavy discounts for 11/11 - kind of like Black Friday and Cyber Monday.
Find out all about Black Friday!
Singles' Day in numbers
Although no official data was released about the event, analysts have estimated that Singles' Day in 2022 generated $128.42 billion in sales in China, which is 2.9% more than the previous year. Over 290,000 brands participated in the event, offering about 17 million products at a discount.
In comparison, Black Friday and Cyber Monday sales in 2022 have "only" reached $35.3 billion in the US.
Although Europeans are increasingly aware of Singles' Day, its popularity is nowhere near to the levels it reached in its native country. However, that doesn't mean your brand can't make the most of the opportunities Singles' Day presents, especially if you're active in South-east Asia.
Besides Chinese companies, brands from Japan, the US, Germany, South Korea and Australia successfully marketed their discounted products to Chinese consumers looking for a deal.
Advantages of Singles' Day for brands
As any major shopping event, Singles' Day brings a lot of advantages for participating brands. The heightened attention of consumers broadens your opportunities of making a sale and getting your brand name in the spotlight.
Also, since consumers are determined not to miss a good deal, they have less time to deliberate over a purchase and make faster decisions.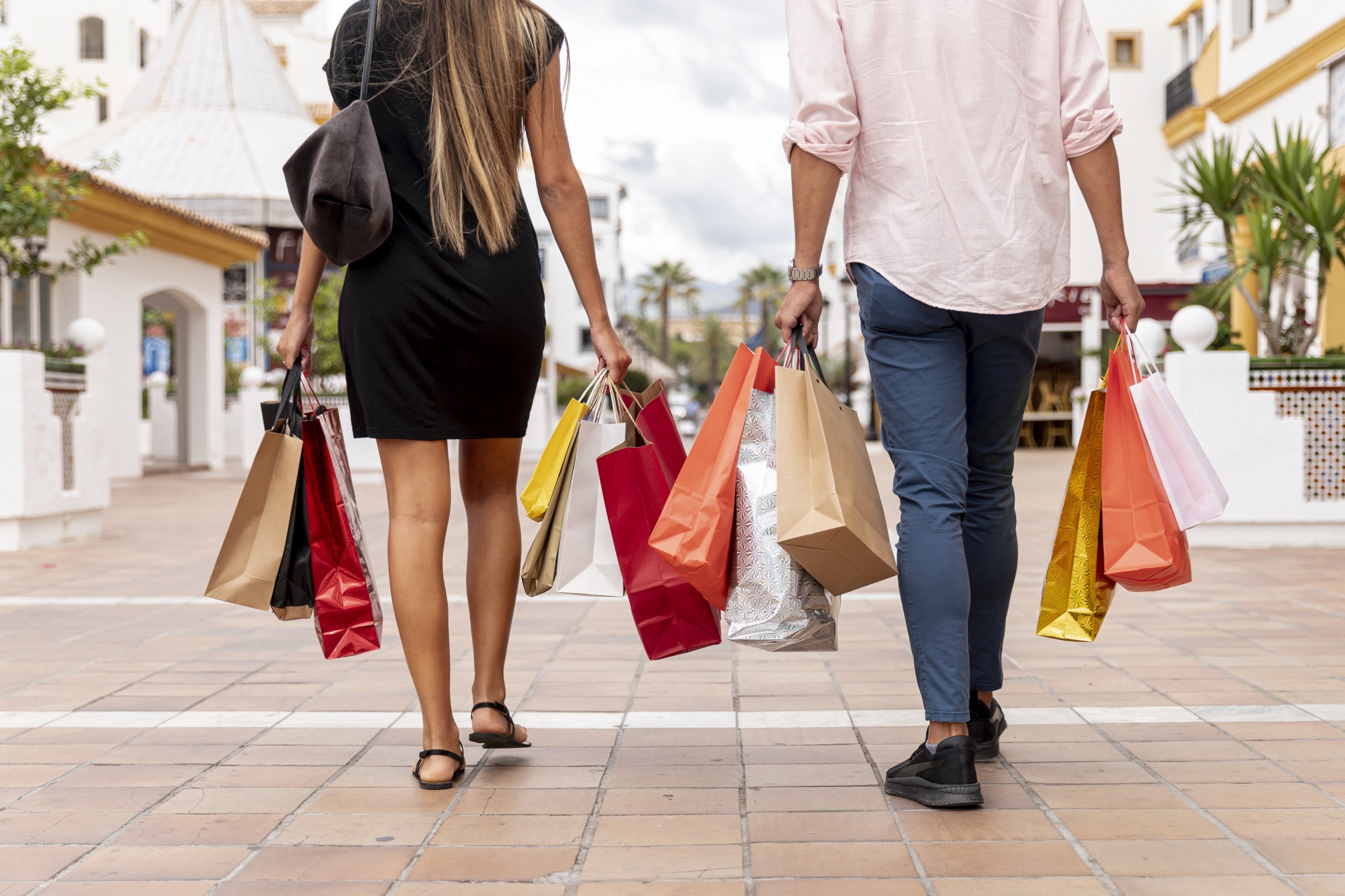 People walking with shopping bags
However, due to the extreme number of participating brands, you can count on a lot of competition, which means you'll really have to think of great strategies to grab the fleeting attention of customers, not to mention really good, unmissable deals.
The dark side of Singles' Day
Unfortunately, Singles' Day also brings quite a few threats to your brand, some of them quite serious. Besides the obvious issue of overconsumption and its environmental impacts, shopping events like Singles' Day also put your brand's IP rights in jeopardy.
The heightened interest and increased product volume on this day (and any other major shopping event) create perfect conditions for dubious products like counterfeits, grey market goods and lookalikes to slip onto marketplaces unnoticed.
Since it's a discount event, the usually suspiciously low prices associated with counterfeits may not tip consumers off, which means they're more likely to purchase fake products by accident.
Find out how to recognise counterfeits!
Fake and other IP infringing products seriously harm your brand's revenue and reputation. But there's another problem with shopping events like Singles' Day.
Marketplaces become flooded by competing offers, each trying to win the attention of potential customers with increasingly desperate measures. Such a hectic and disorganised environment may cast your products in a bad light because it makes them look equal to the surrounding bad quality listings.
Luckily, there are ways you can protect your brand from the negative effects of Singles' Day while still making the most of its opportunities.
Online brand protection on Singles' Day
Since Singles' Day is a mostly Asian shopping event, your brand needs to be present on Asian markets to properly benefit from the advantages. A market entry, however, is far from easy, especially if you're unfamiliar with and far from the country of your choice.
globaleyez's marketplace sales tracking service is perfect for getting to know a new market inside out. We'll map the most popular products, marketplaces and sellers in your industry, ensuring a smooth landing for you when you decide to take the plunge. Moreover, we'll remove all IP infringing versions of your brand's products, creating a clean marketplace free from unfair, fraudulent competition.
Discover all about our clean marketplaces solution!
Our marketplace and image monitoring services detect IP infringing product listings, ads, and any other content that hurts your brand's rights. We can monitor all the major marketplaces in Asia, covering a wide ground to safeguard your IP rights.
When we encounter a dubious product listing, it may make sense to run a test purchase to find out more about the origins of the product and the seller behind it. This is especially important if you want to know where the product came from (e.g. are there any leaks in your distribution chain?), or when the seller doesn't disclose any useful information about themselves on the marketplace.
When looking for the origin of a leak (essential when it comes to the dismantling of grey markets), our partner compliance service is perfect to discover if your business partners are honouring their contracts. Unfortunately, grey market products often stem from a business partner that disrespects your terms, which is why we developed our service.
Finally, if the product turns out to be fake or otherwise infringing on your IP rights, we offer to enforce your rights and ensure the removal of the listing from the marketplace. We can also remove fraudulent ads, social media posts, domains, pictures, and any other internet content.
Conclusion
Singles' Day comes with its distinct threats and opportunities for your brand. Eliminate the former and make the most of the latter with globaleyez.
Get in touch with us and let's come up with a strategy perfectly tailored to your brand's needs!